The 2022 Subaru Love Promise Customer and Community Commitment Award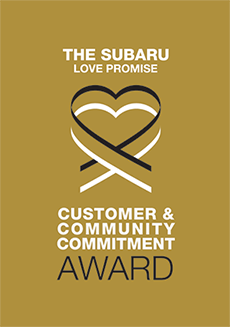 We've been nationally recognized for our dedication to our customers, our community, and the Subaru Love Promise.
We're honored to receive the 2022 Subaru Love Promise Customer and Community Commitment Award. This award nationally recognizes elite Subaru retailers who provide an exceptional customer experience at every interaction with Subaru. These retailers have also demonstrated an outstanding commitment to supporting passions and causes in their local communities in important areas such as the environment, community, health, education, and pets.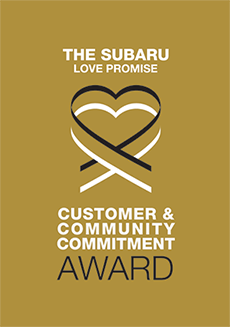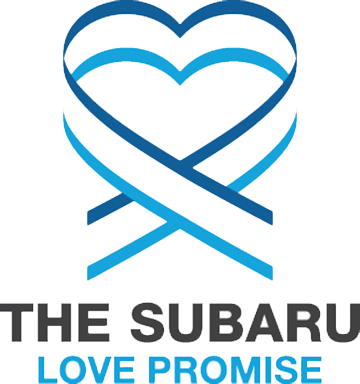 What is the Subaru Love Promise?
Subaru and our retailers believe in making the world a better place and the Subaru Love Promise is our vision of respecting all people. This is our commitment to show love and respect to our customers and to work to make a positive impact in the world.
How is Capitol Subaru of Salem dedicated locally to the Love Promise?
At Capitol Subaru, our Love Promise to the Salem area can be in seen in various partnerships with local charities and nonprofits. We're grateful for the opportunity, not only to be a part of the Salem community, but to serve it as well.
Willamette Humane Society
Eco-friendly technology, Straub Enviornmental Center
SMART, Salem-Keizer Education, Salem New Car Dealership Assoc, Soroptimists
United Way of Marion/Polk Co
American Heart Association, Marion/Polk Medical Society, Med Assist, Salem Health Organization, West Valley Hospital
Love Promise Stories from Capitol Subaru of Salem
Subaru and Capitol Subaru of Salem believe in making a positive impact on the communities in which we live and work. We uphold that belief through our Love Promise Community Commitment. Every month, we select inspiring stories from customers and partners from around our area who strive to support our collective commitment and feature them here
Capitol Subaru helps Britches - Brian S
Britches feels like a brand new dog! He has been such a good friend to his mom during her long illness, and now her hospice team was able to help him, too. He needed an expensive surgery to extract eight teeth, and clean and protect the rest. On top of that, he had fatty tumors that were swollen and made it uncomfortable for him to walk. Willamette Vital Health paid for the surgery with funds raised at the annual Walk-n-Wag, thanks to our title sponsor, Capitol Subaru!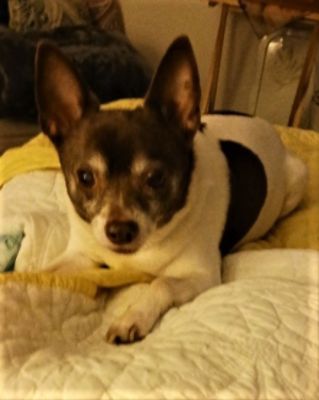 ---
Capitol Subaru Employees share the love - Brian S
Capitol Subaru is an incredible partner in our work to end hunger in Marion and Polk counties. They have continued to support our work in a variety of ways for 22 years; Capitol Subaru is a dedicated sponsors of both our signature events; Farm to Table and Chefs' Night Out, and the care they have shown our neighbors has been incredible. They regularly volunteer in our warehouse and host food drives. They sponsor our delivery truck, helping us deliver fresh produce, shelf stable items and meat to local food banks to ensure our neighbors receive the food they need to thrive. Recently, for Thanksgiving, they donated 25 frozen turkeys to families in our community who do not have enough food to put on the table this year. When these families needed help most, they stepped forward with compassion and generosity. Thank you, Capitol Subaru, for your continued support and care for our neighbors.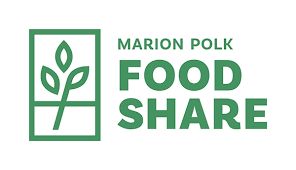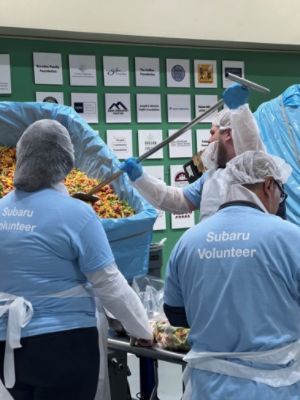 ---
Capitol Subaru Employees Give Big - Brian S
Capitol Subaru held its annual Holiday Party and our employees came up big. They donated over 200 pounds of human food, 300 pounds of pet food and pet toys, and another huge load of kids pajamas and toys so that the less fortunate can enjoy the Holiday season.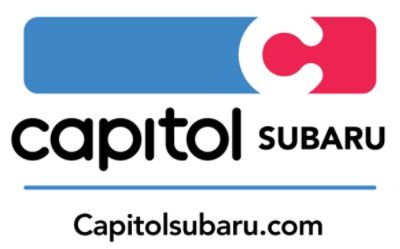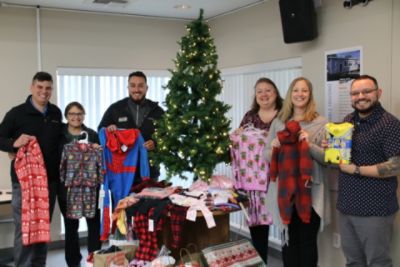 ---
Helping Underdogs of All Shapes and Sizes - Sarah Y
Oregon Humane Society's Salem campus is grateful to Capitol Subaru for their partnership on the Subaru Loves Pets program. Thanks to Capitol Subaru's support, 212 pets found homes in the Salem community during the month of October, including Patches, a very lucky kitten. A Good Samaritan found Patches when she was just a few weeks old and brought her to VCA Animal Hospitals. Upon evaluation, a veterinarian determined that Patches had an enlarged eyeball and would need surgery to remove the eye. Without a family to redeem her from the hospital, Patches was transferred to OHS Salem where surgery was performed by the OHS Salem medical team to remove her enlarged eye. She was then moved to an OHS foster home to recover and heal. After about one month, Patches returned to OHS Salem and was made available for adoption. She found a home on October 28! The support of Capitol Subaru makes it possible for OHS Salem to help animals, like Patches, who need urgent medical care before they can be adopted. We are thankful for their partnership and commitment to helping shelter pets!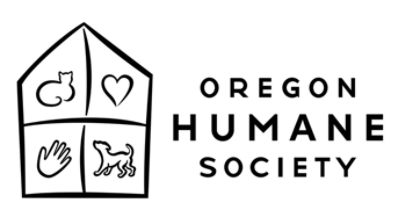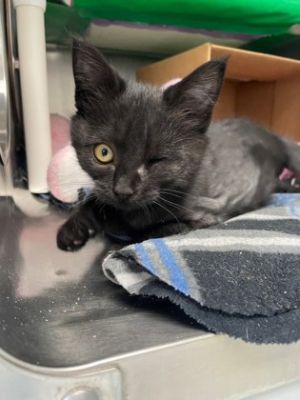 ---
Showing Love - Carlee C
My name is Carlee Cantrell and I bought a 2022 Subaru ascent last January. I keep coming in for my regular maintenance and I had the most special experience having Herb from Subaru help me with an issue I thought I had with my car. A little backstory, I had just left my 3 year old sons glaucoma appointment in Portland where I had received some not so great news in regards to his vision and had been holding tears back trying to be strong for my son, whom was with me driving to Capitol Subaru to have my car looked at right after his appointment. We pull into the service bay and Herb met me out there and took my car with my son and I in it. We got to talking as he was test driving it to see if he felt what I thought was shaking at the wheel. (Turns out my car is just fine) but we had gotten on the topic of my son's name and age as he was sitting in the backseat. I told Herb about his port wine stain birthmark and all his procedures he has had. I started tearing up as I was telling him about him starting to lose his vision from his battle with glaucoma. Herb said that his oldest son was born with a heart defect and he had many many surgeries as well and knows what I'm going through as a parent wanting to take it all away from our kids. He comforted me with his amazing words of kindness and said how strong my son was for all he's been through and to continue to advocate for him and all his upcoming procedures. After we got back to Capitol Subaru from the test drive, he continued to talk to me and learn about my son and my husband along with my other children. He absolutely made me feel like a human and not a sobbing mom. Fast forward two weeks, I came home to a small package at my front door and I opened it up. It was personally from Herb with a hand written note and a tin box full of children's band aids called "bravery badges." Herb had absolutely not only taken care of us while we were here at Capitol Subaru but went out of his way in his personal life and on his own time and dime he bought something so sweet for my son for all his upcoming procedures. He recognized my son as a normal child and not a child to feel sorry for with disabilities. He saw and went out of his way to reward my son for everything he has gone through with resilience and made our family feel SEEN and heard. We have so much thanks to that man. Such a small gesture of kindness had absolutely in that second changed our lives just by his actions of making us feel seen and not sorrowed for. We believe Herb needs absolute recognition for his actions and to get his story of kindness and going above and beyond. That man has a heart of gold and we are so incredibly thankful to have crossed paths with him.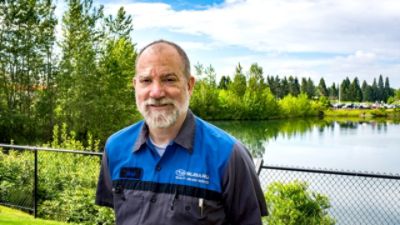 ---
Capitol Subaru Drives the Road to Recovery - Brian S
We can't thank Capitol Subaru enough for sponsoring our Road to Recovery program that allows us the ability to take Cancer patients to their treatments and appointments when they are unable to do so themselves. It is one of the most important programs we have and we couldn't do it without Capitol Subaru, and they are also offering to their employees the opportunity to become drivers for the program as well. We just want to say thank you to Capitol Subaru and we appreciate you so much.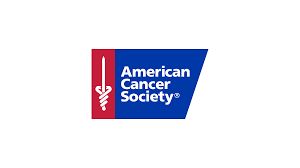 ---
Capitol Subaru Loves Learning - Brian S
Capitol Subaru of Salem partnered with AdoptAClassroom.org to surprise teachers at Highland Elementary School with a $10,000 donation and 15 classroom supply kits during a back-to-school celebration for students and teachers. The donation was made as part of Subaru Loves Learning, a national Subaru of America, Inc. initiative that helps supply high-need classrooms across the country with needed school supplies and resources. Capitol Subaru of Salem's donation will benefit more than 500 students by providing teachers with $500 each to purchase supplies for the school year, in addition to the Subaru school supply kits that include pens, pencils, markers, dry erase markers, earbuds, wipes and more. "At Capitol Subaru of Salem, we want to help our local teachers and students get excited for the back-to-school season—and make sure they have all of the supplies they need for the upcoming school year," said Alex Casebeer, general manager at Capitol Subaru of Salem. "Giving back to our local community and living the Subaru Love Promise is an essential component of our operations, and we're thrilled to provide this support." More than 92% of classrooms have students whose families cannot afford to purchase school supplies for children, leading many teachers to spend their own money—up to $750 per year—to fill the gap for students and equip their classrooms. To top it off, 78% of educators report extra supply needs due to learning loss caused by COVID-19. "As our teachers welcome back students for the 2022-23 school year, we are so thankful for the support of our local Capitol Subaru partners to provide additional support for necessary items to help our students succeed this year," said Sarah Theis, Highland Elementary principal. "It's great to welcome our educators back with a little extra love from our community." This is the first year Capitol Subaru of Salem has partnered with Highland Elementary and is part of a year-round commitment to the local community including partnerships with Willamette Humane Society, Marion Polk Food Share, United Way of Marion, Polk and Yamhill Counties and more.
---
Capitol Subaru Celebrates World Wish Day - Fletcher J
Each year on April 29th, Make-A-Wish celebrates wish kids past, present, and future by remembering the wish that sparked our organization. World Wish Day is celebrated across the world and Capitol Subaru dedicated themselves to this cause, sponsoring the campaign to help grant wishes for local children. The entire Capitol Subaru staff made it a point to buy-in to this celebration and will fundraise with the purchase of each car during the month of May. Capitol once again illustrates their commitment to the community with tremendous support of wish kids and show they believe that hope and joy are essential for every child and especially wish kids dealing with unimaginable circumstances. The sponsorship of the campaign helped grant the wish of Judah, whose one true wish was to have a Vizsla puppy. It's a story that will melt your heart. Thank you again to Capitol Subaru for being a beacon of light in the community and dedicating themselves to helping local kids!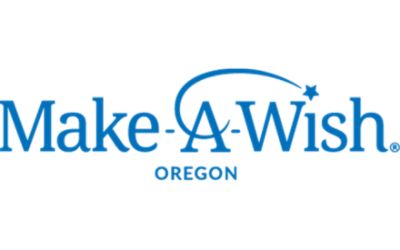 ---
Capitol Subaru Helps Penny get a new home - Shelley W
Capitol Subaru is such a great partner of ours and early this year Willamette Valley Hospice using it's Pet Peace of Mind program was able to help "Penny" . Penny needed a lot of vet care (including a desperately needed dental procedure) and Willamette Valley Hospice worked with a local rescue group to find her a new home after her sweet mom passed away. With Capitol Subaru's support the WVH Hospice Care was able to find Penny a safe home and you can see her in the photo happy in the delighted and loving arms of her new family. Thanks, Capitol Subaru, for your generous support!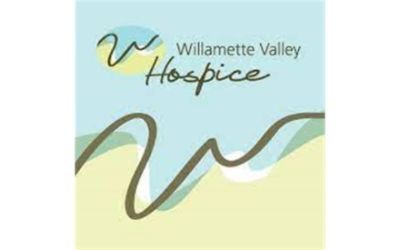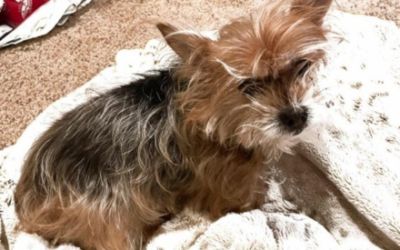 ---
Capitol Subaru and Employees raise $340,000 - Brian S
Capitol Subaru and it's Employee's raised $340,000 for the United Way of the Mid-Willamette Valley! Capitol Subaru celebrates 28 Days of love every February with a month long fundraising campaign. This year the theme was the "Year of the Tiger, Hear us Roar". Campaign Co-Chairs Carrie Casebeer and Brian Schindler create a month long calendar of events like a Eating Competition "the Tiger tummy buster" where 2 person teams had to eat a box of Frosted Flakes and 4 tiger tail donuts, Remote Control boat races around Lake Capitol, a Relay for Love which this year included an ice bath and human luge. We also have all employee lunches every Friday where the employees get together and share stories from the weeks' activities. "The month is so much fun" says Schindler "all of our employees participate with payroll deduction pledges". Last year we raised $300,000 and thought that would be tough to beat but our employees really stepped up to the plate and made it happen. "The money our employees raise stays right here and helps our local community" says Casebeer" and our employees love to see the impact that their philanthropic efforts has right here at home. In just the last 5 years Capitol Subaru and its employees have raised over $1.3 million dollars for the United Way. Elizabeth Schrader Chief Development Officer from the Mid-Willamette United Way says "The United Way of the Mid-Willamette Valley is only as effective as the philanthropic efforts of those companies and individuals who support our work. As a consistent impact partner, Capitol Subaru has stood alongside their United Way with an annual workplace campaign that has not only exceeded fundraising goals each year, but also become an annual event that our staff look forward to every year. Over the last 25 years of partnership, their support has made it possible to help improve literacy rates, safeguard access to basic hygiene, advance the work to resolve the homeless crisis, provide food to medically fragile neighbors during a worldwide pandemic, and, most recently, provide assistance to survivors of a regional wildfire disaster. Specific examples include our Mobile Hygiene Unit – a 27-foot long shower trailer used to provide basic hygiene to people who are living on the street as well as SafeSleep United, our low-barrier women's shelter and Taylor's House, a shelter for homeless teens. Additionally, our Good360 Gifts in Kind Program, which is a no cost resource for nonprofits to access donated goods, is not only supported by Capitol Auto Group through their fundraising efforts, but regularly hosts Capitol employee volunteers to help organize and distribute items. The most commonly known avenue of support for nonprofit service providers is through grants. United Way grant funding allows programs and services to increase capacity, adapt and change to current best practices, and reliably and consistently deliver help to our families who are struggling. Having a partner like Capitol Auto Group, whose trust in our ability to assure those dollars are used well and, most importantly, used to address issues within our community is vital to not only United Way, but ultimately, our community at large. As our communities grow and change, so must those service providers who support those who are struggling to thrive. United Way is able to be nimble enough to meet the varied issues head on because of the investment and trust of Capitol Auto Group."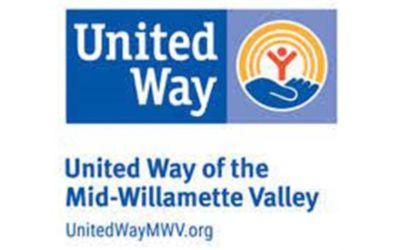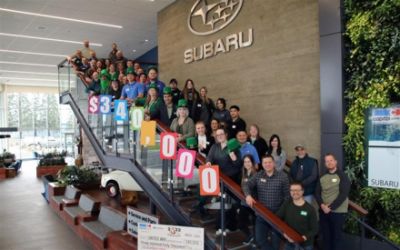 ---