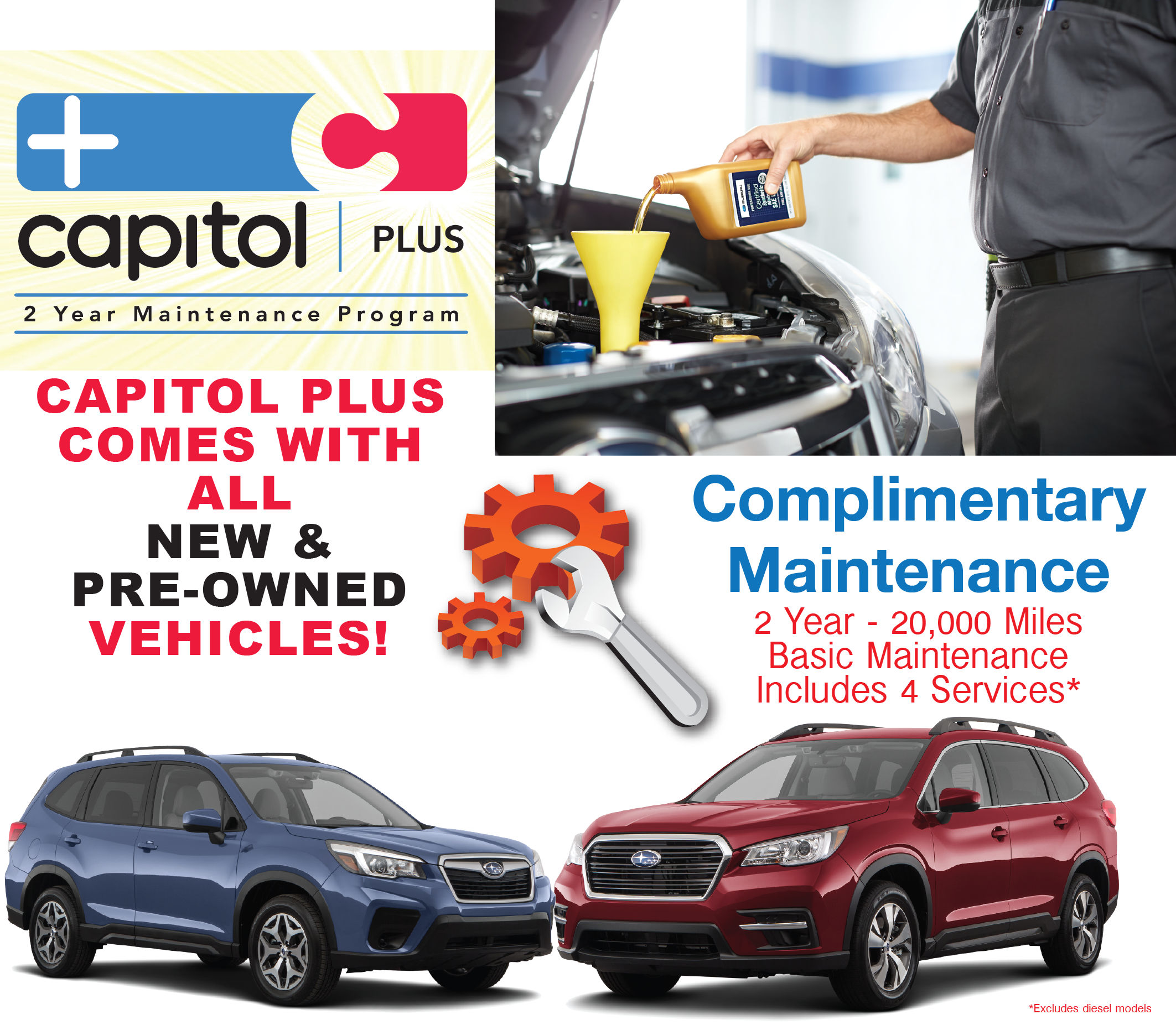 Finding a new ride shouldn't be complicated. From brand new models to well-maintained Certified Pre-Owned, we have a variety for you here at Capitol Subaru. When you shop our elite inventory of CPO models, you can benefit from extra bonuses that come with the certified market. If you want a new-to-you ride without the brand-new price tag, CPO models are a great option. A lot of people have negative connotations when it comes to the preloved market, but CPO vehicles are the cream of the crop. These vehicles undergo rigorous testing when they return to our lot, and any and all parts are meticulously tested and replaced as needed. When these vehicles pass our tests to earn the coveted title of "certified" they reenter the market under the distinguished Certified Pre-Owned inventory. These vehicles are a big step above your average "used" ride, and the Capitol Plus Program is one of the many benefits of choosing a CPO model. When you shop preloved and pre-owned, you get to reap the benefits of the Capitol Plus Program at no additional charge to you. This is valid for two years from the date of purchase or up to the first 20,000 miles added since the time of purchase. This program also covers basic maintenance so that you can keep your CPO vehicle in excellent condition throughout its lifetime and take full advantage of your ride.
Certified Pre-Owned Models
Get the most out of a new-to-you vehicle for your money. Certified Pre-Owned vehicles are the best of both worlds; top-notch features and technological advancements from recent years paired with a lower overall cost-to-you that can often result in lower monthly payments. CPO vehicles also undergo a series of tests when they join our inventory at Capitol Subaru, so any outstanding mechanical issues and excessively high mileage aren't issues you have to worry about. These vehicles are some of the best around in the "used" market, and these sought-after rides are in and out of our dealership faster than traditional used models. Check out our available CPO inventory online or you are always welcome to stop in and see our dealership for yourself here in Salem.