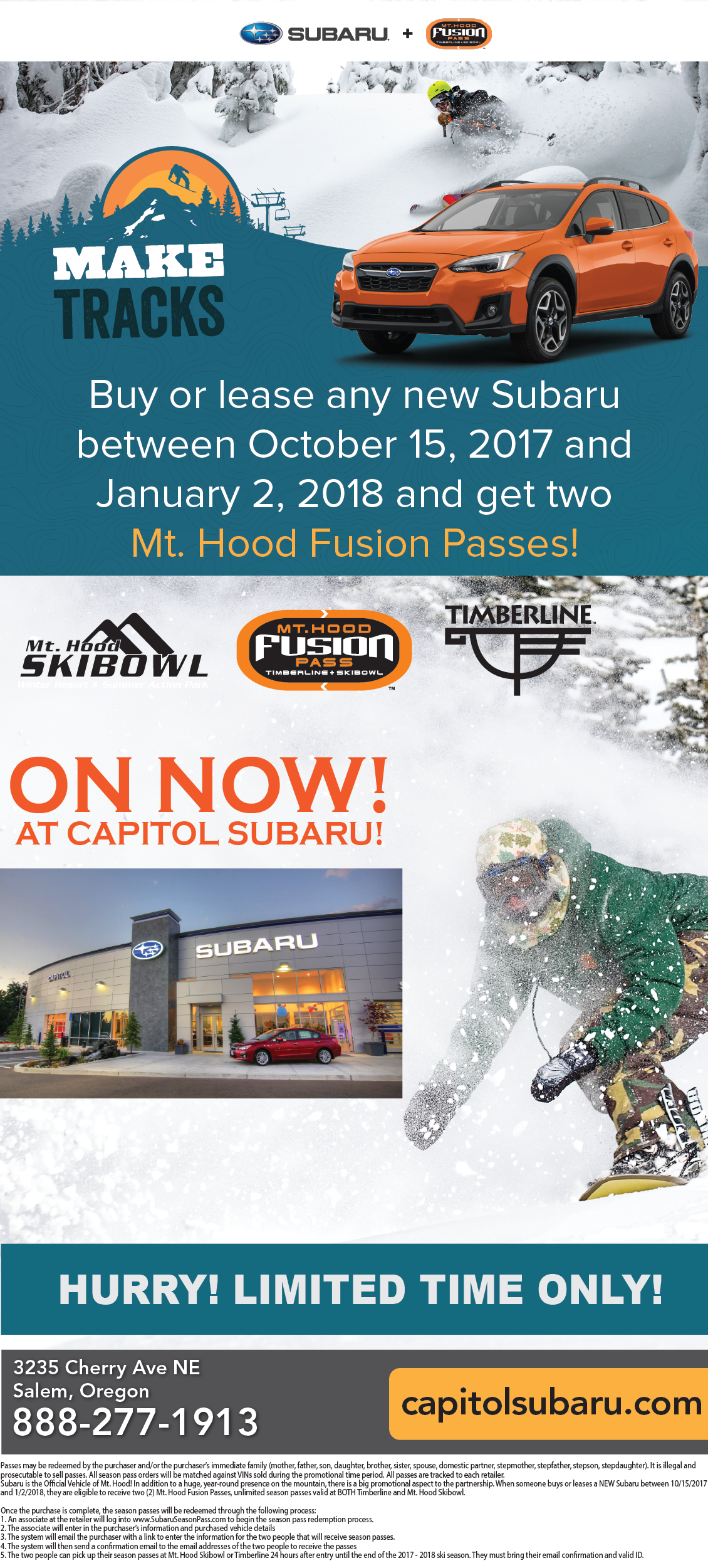 Disclaimer:
- Promotional time period: You must buy or lease any new Subaru between October 15, 2017 and January 2nd, 2018 at a participating Subaru dealer in order to qualify.
- Season Pass details: The (2) Mt. Hood Fusion Season Passes are valid from your date of purchase, within the promotional time period, through May 28, 2018, weather permitting. The passes are only valid for Mt. Hood Skibowl and Timberline and do not include any privileges or discounts at any other resorts.
- Season passes provided courtesy of Timberline and Mt. Hood Skibowl when you buy or lease any new Subaru by January 2nd, 2018. Negotiate your best deal, then receive the season passes.
- Who may use the passes: The (2) Mt. Hood Fusion Season Passes may only be issued to the purchaser or an immediate family member of the purchaser which includes the following: spouse, domestic partner, mother, stepmother, father, stepfather, sister, stepsister, brother, stepbrother, son, stepson, daughter, stepdaughter.
- How to claim your passes: Your Subaru salesperson will assist you by entering your information into our web database and the system will send you a link to register your two season passes. Both people entered will receive an email confirmation. THIS CONFIRMATION AND A VALID ID MUST be to Mt. Hood Skibowl or Timberline to receive the passes.
- Passes are not redeemable for cash. Passes cannot be sold or transferred. Violators will be prosecuted.